Our Orton-Gillingham tutor-training program is accredited by the International Multisensory Structured Language Education Council (IMSLEC) and the International Dyslexia Association (IDA).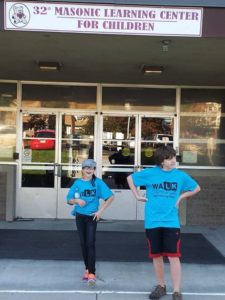 Scottish Rite Freemasonry
The Children's Dyslexia Centers is a charity of Scottish Rite, Northern Masonic Jurisdiction Freemasonry. Scottish Rite Freemasonry is an organization of men dedicated to improving themselves and their communities.
Since 1994, members and supporters of Scottish Rite, NMJ have served the Children's Dyslexia Centers as board members, directors, tutors, donors, fundraisers, and much more. Without the support of this dedicated group, the Children's Dyslexia Centers would not have been able to serve so many children for so long.